Over the past fifteen years, we've seen software shift from one-time licenses to subscriptions and now, to usage-based and hybrid pricing models. As pricing models have evolved, finance, product, and engineering teams increasingly share responsibility for pricing and billing. Despite these changes, however, existing billing solutions haven't kept up. Incumbent solutions were built for an earlier era, with high complexity and an inability to support sophisticated usage-based pricing models. There's a significant opportunity to evolve enterprise billing with a platform that can power modern pricing.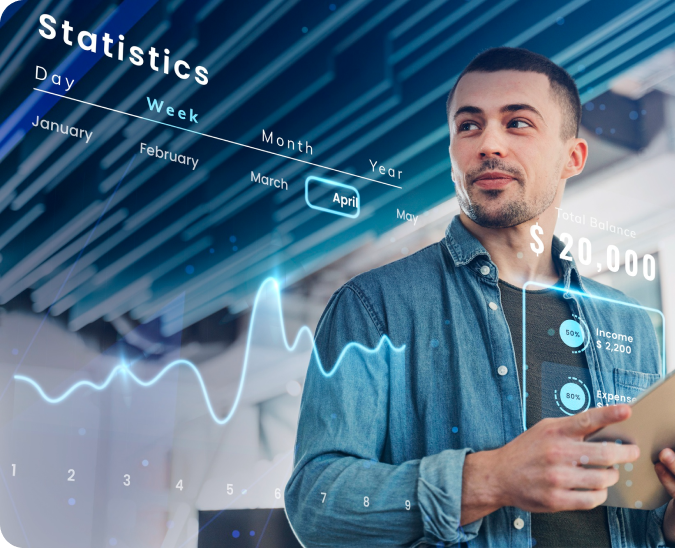 Today, we're excited to announce our investment in Orb, a modern billing platform enabling flexible pricing models from seat-based to usage-based and everything in between. We at Greylock are thrilled to lead the Seed round in Orb, and continue our close support of the company in their Series A led by Menlo Ventures.
Orb offers enterprises an end-to-end revenue workflow solution so teams across the organization—including the C-suite—can collaborate on pricing decisions. The platform enables enterprises to iteratively experiment with pricing, customize any pricing plan, and gain actionable insights from real-time customer usage. It's built by developers for developers, with strong ease-of use, self-serve-ability, and time to value.
Orb's co-founders Alvaro Morales (CEO) and Kshitij Grover (CTO) understand the importance of the right billing infrastructure in enabling or hindering a company's pricing and packaging evolution. While helping build Asana from the early stages through its successful IPO, they saw this infrastructure built firsthand, and recognized the impact it had in enabling Asana's go-to-market evolution. Alvaro and Kshitij founded Orb to bring this robust billing infrastructure to every modern technology company.
While Orb officially launches today, the company has quietly powered billing for scaling modern companies like Airbyte, Dune, Method, Neon, and Materialize. We're thrilled to back this team and continue supporting Orb in their mission to provide every business the infrastructure to unlock their revenue. If you're interested in helping empower the next generation of software businesses, consider joining the Orb team—they are hiring.
Thesis:
Our venture capital fund is committed to driving the democratization of enterprise software by providing angel investment in innovative Software as a Service (SaaS) startups. We believe that through our investments, we can make advanced enterprise solutions accessible to businesses of all sizes, promoting inclusivity, scalability, and competitive balance across industries.
Market Opportunity: We recognize the exponential growth and potential within the SaaS market, especially as companies increasingly adopt digital-first strategies. This rapid shift, combined with the versatility of SaaS business models, presents significant investment opportunities.
Investment in Innovation:

We seek to invest in SaaS startups that exhibit strong innovative capabilities, disrupt traditional enterprise software norms, and offer scalable, user-friendly, and cost-effective solutions to businesses of all sizes.
Fostering Equal Opportunities:

By supporting SaaS startups, we are addressing the underserved segment of small and medium businesses (SMBs) who often struggle to access enterprise software solutions due to financial and technical constraints. We believe that providing these businesses with access to cutting-edge software will boost their competitive edge and foster overall market dynamism.
Partnership Approach:

We are not just investors; we are partners. Our team will provide strategic guidance, network access, and operational support to our portfolio companies, enabling them to navigate challenges and scale effectively.
Risk Management:

While we acknowledge the inherent risks of angel investing, our experienced team will implement a rigorous due diligence process to ensure sound investment decisions. We will also employ a diversified investment strategy to mitigate risk and maximize returns.
Our goal is to unlock substantial value for our investors while fostering a more inclusive, innovative, and competitive business landscape through the democratization of enterprise software. By betting on SaaS startups, we are betting on the future of enterprise software - a future where businesses of all sizes have the tools they need to thrive in a digital-first world.